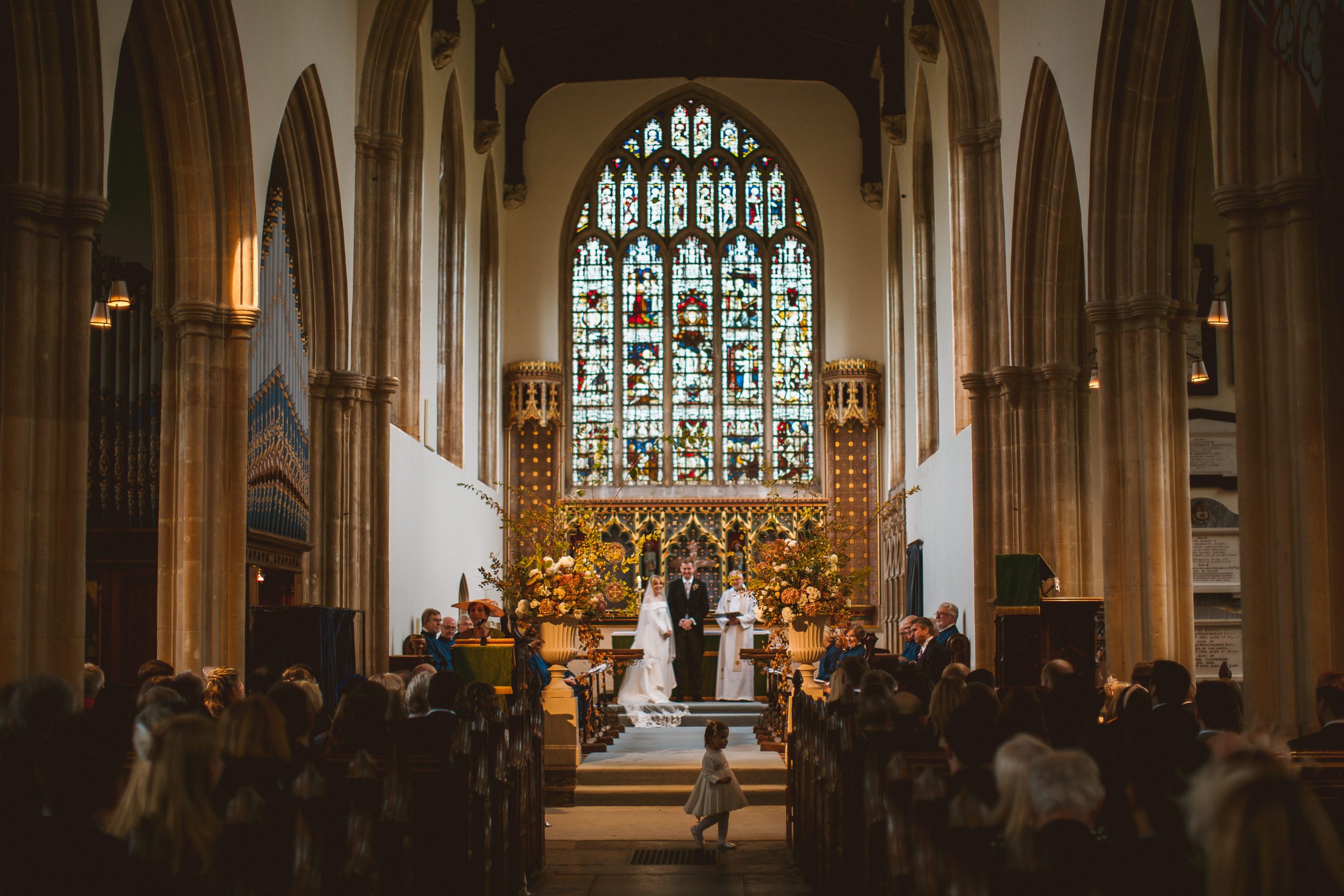 Spring is the season often associated with weddings – new beginnings, and all that. But for many couples, forced by the pandemic to delay their ceremonies, any time of the year was good, provided only that the prevailing regulations allowed a good number of family and friends to share the joy. Miranda and Chris chose late November and invited WCCC to provide their music.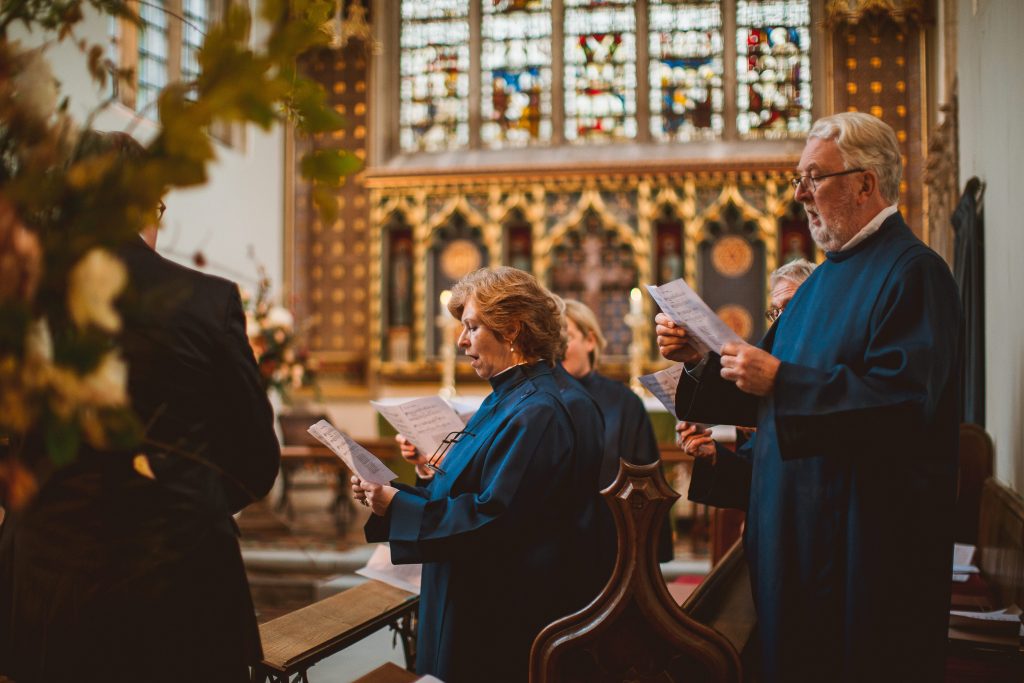 What great choices! How great thou art!, Lord of all hopefulness and Jerusalem to get the congregation in good voice. God be in my head (Walford Davies) and Panis Angelicus (Franck) accompanied the signing of the register. But the entrance of the Bride gave us the chance to blow off all those Covid cobwebs with Parry's I was glad.
Matthew Redman, nearly invisible to the congregation behind a vast urn of autumn foliage, inspired us to great heights and Nick O'Neill provided more stirring interventions from the organ. There was nothing faded, foggy, damp or drear about this autumn celebration.
(Our thanks to Chris and Miranda for sharing the photos with us)