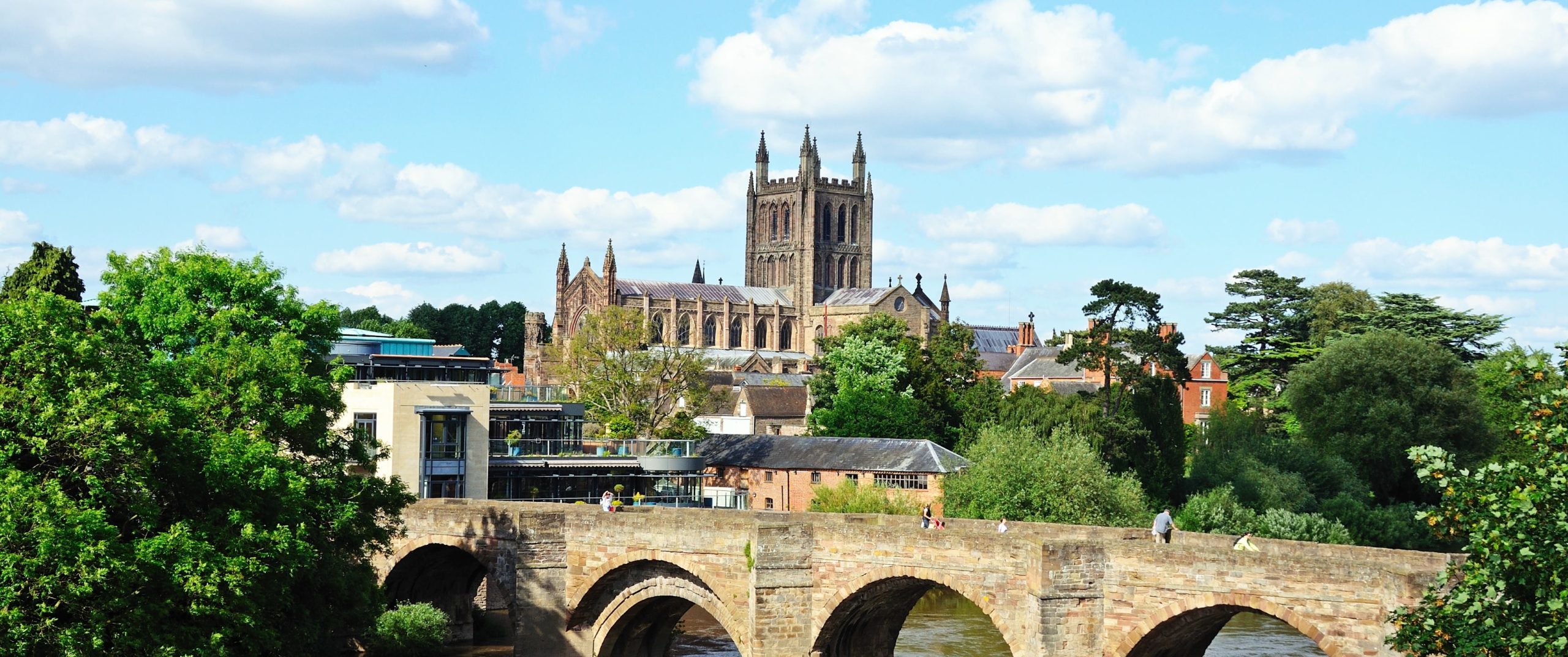 The Choir aims to sing outside Wells Cathedral when we can, whether it be for weddings or funerals, for visits to parish churches (typically for Evensong or for services associated with parish festivals or anniversaries) or to contribute to choral worship in other cathedrals. Each year we aim to take a residency in a remote cathedral. This year, we have Hereford in our sights and are looking forward to singing the services there in mid-August.
The cathedral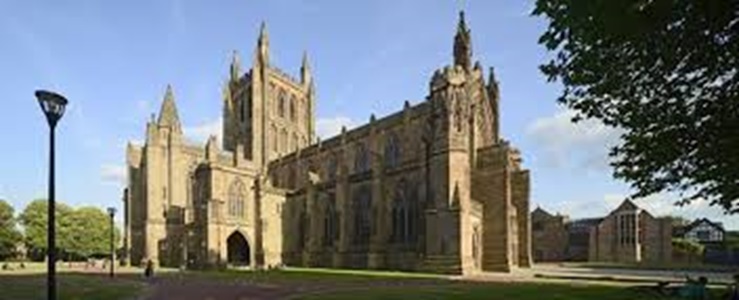 Built on a place of worship used since Saxon times, Hereford Cathedral contains some of the finest examples of architecture from Norman times to the present day, including the 13th century Shrine of St. Thomas of Hereford, the recently restored 14th century Lady Chapel and the award-winning 20th century New Library Building.
The award-winning Mappa Mundi and Chained Library Exhibition houses the spectacular medieval map of the world and the Cathedral's unique Chained Library, telling the stories of these national treasures through models, artefacts and changing exhibitions and displays.
Other activities include concerts, recitals, The Three Choirs Festival (in August every third year), exhibitions, events and a working stonemasons yard where skilled craftsmen use traditional methods to restore this ancient and beautiful cathedral.
Our residency
The residency will take place between Thursday 11 August and Sunday 14 August 2022.
Arrive before Thursday evening for the choir dinner.
Rehearsals on Friday and Saturday mornings.
Evensongs on Friday and Saturday. Eucharist, Matins and Evensong on Sunday.
Cathedral services
Weekday Evensong is at 5.30 pm
Saturday Evensong is at 5.30 pm
On Sunday Eucharist is at 10.00 am, Choral Matins at 11.30 am and Choral Evensong at 3.30 pm.